About Beissbarth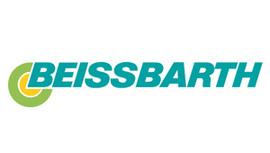 Beissbarth is a company with tradition – based in Munich for the more than 111 years. Since its takeover by Robert Bosch in April 2007, Beissbarth has been a member of the Bosch Group and forms part of the Diagnostics product range which is integrated into the Automotive Aftermarket division.
Beissbarth service equipment is approved and recommended by international automotive manufacturers (OE) and is used in OE service networks worldwide. The extensive research and development team continuously creates innovative products for the market.
Product Range:
Wheel Alignment
Brake Testers & Vehicle Testing
Tyre Changers
Wheel Balancers
AC Service Units
Lifts
Beissbarth test equipment can be used for conventional repair and servicing work on all vehicle categories, also for motorcycles, buses and commercial trucks.
Beissbarth is known worldwide for meeting extremely high demands in terms of quality, innovative automotive technology and for supporting customers that know exactly why they have chosen Beissbarth.
Link to website: http://beissbarth-online.com/en/home/