Central motors & equipment offers the following line of Bosch Automotive products:
1. Air Management Sensors
Mass Airflow Sensors- Bosch is an original equipment global leader in mass air flow technology. Bosch Mass Air Flow (MAF) sensors ensure low levels of harmful emissions with greater fuel efficiency and improved engine performance.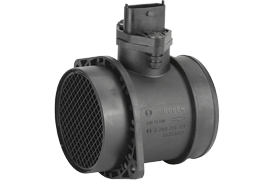 Manifold Absolute Pressure Sensors- Bosch Manifold Absolute Pressure (MAP) Sensors provide accurate air pressure measurement to very fine tolerances for efficient engine performance.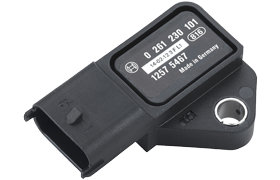 2. Alternators & Starters
Alternators- Outstanding reliability coupled with a long service life, top performance and a high degree of market coverage. Products and replacement parts to OE standards and replacement part concepts are based on original equipment. Complete documentation on all vehicle equipment for over 75 years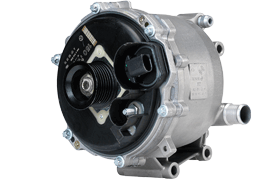 Spare Parts for Alternators- Efficiency and quality are the key characteristics of multi-function regulators designed to protect vehicle electronic systems. This unique Bosch invention is not only responsible for checking and regulating the voltage supplied by the alternator like a conventional voltage regulator, it also features multi-function accessories integrated into the vehicle electronic system.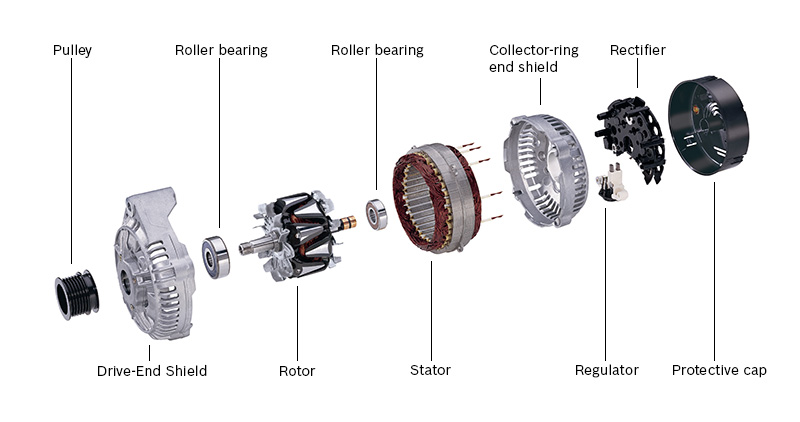 Starters- Bosch starters stand for, high power, a long service life as well as outstanding quality and reliability. The product portfolio contains a wide range of innovative starters for car and commercial vehicles which offer robust and refined technical concepts for gasoline and diesel engines to meet all vehicle requirements and provide maximum starting reliability – even under tough conditions.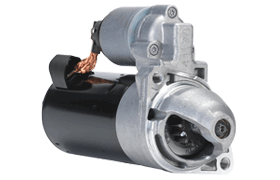 Replacement Parts for Starters- Bosch's extensive range of replacement parts is based on more than 80 years of experience and manufactured exclusively to OE specifications. We can supply solenoid switches, starter pinions, brush holders and many other replacement parts.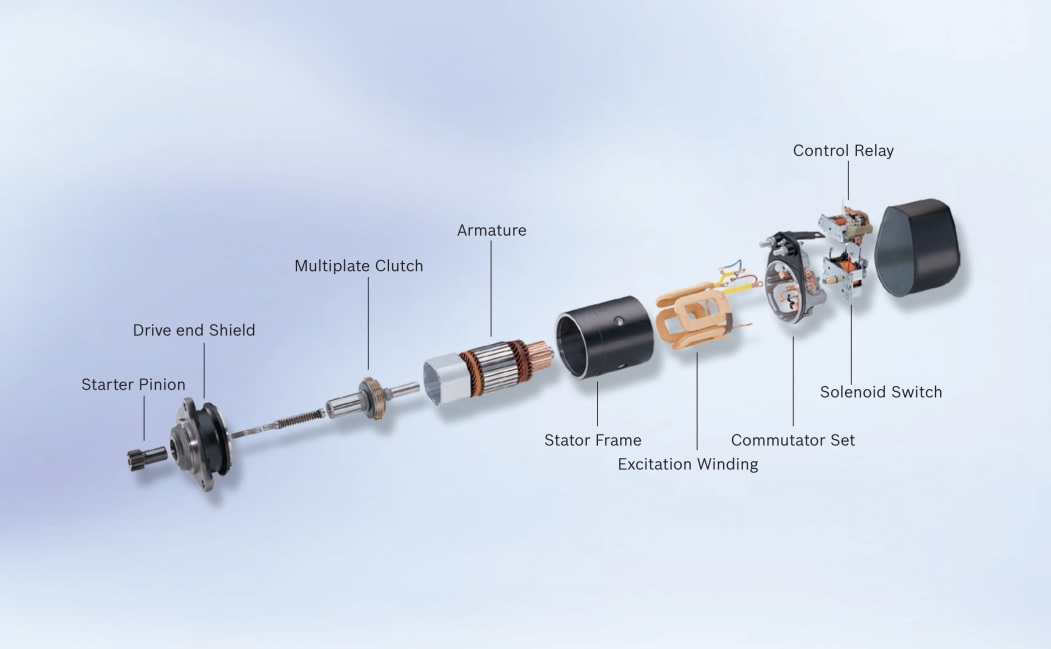 3. Brakes
Disc Brake Rotors- As a premium manufacturer, Bosch has its own research, development and production facilities. At Bosch, care is taken to observe particularly stringent quality standards right from the start. As a result, Bosch brake discs show a high level of thermal conductivity, accuracy of fit and mechanical and thermal stability.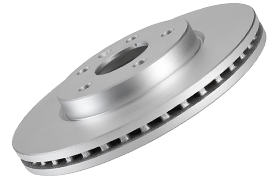 Disc Brake Pads- Engine power is intriguing – but only if the brakes can take it. Braking systems provide safety. But only with the right brake pads. As there is however no universal recipe for safety, Bosch design their products to suit each individual vehicle-model. From a wide range of pad formulation, use is always made of the one which solely produces brake pads with optimum characteristics – a brake pad offering ideally coordinated friction, comfort and wear properties. All of this is ensured through extensive dynamometer and on-the-vehicle testing.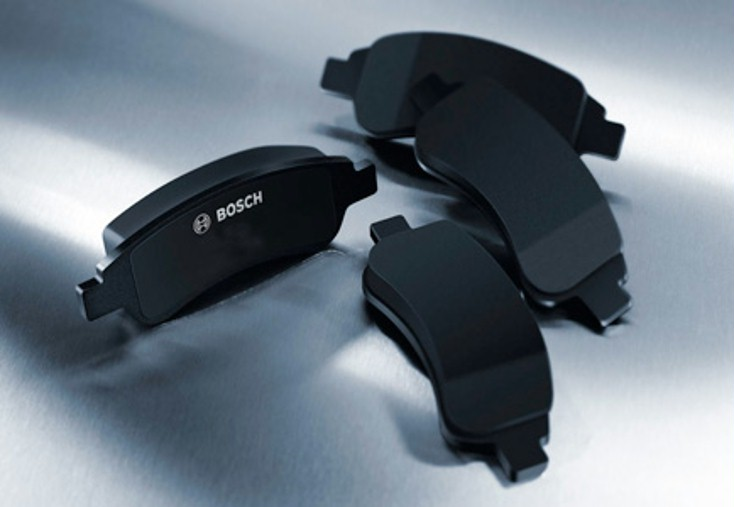 Bosch Brake Booster- Braking made easy: Bosch brake boosters ensure that drivers only need to apply a minimum of force on braking to obtain the desired braking action. They are made of high quality materials to top quality standards which are subject to stringent checking throughout the entire production process – the perfect basis for safe braking operations.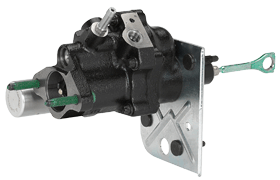 Drum Brake Shoes and Kits- Drum-brake shoes from Bosch are distinguished by their outstanding quality and reliability under extreme conditions. These are crucial factors, as drum-brake shoes are amongst the most severely stressed components in a braking system. They are constantly subjected to abrasion, great fluctuations in temperature and a natural ageing process. Even the best drum brake shoes therefore have to be inspected at regular intervals and should be replaced every five years in the interests of safety – ideally with new parts from Bosch.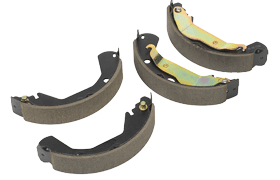 Brake Fluid- The brake fluid transmits the brake pressure to the wheel brakes. Bosch brake fluids contain high quality additives for corrosion protection and lubrication to ensure a long service life and the reliable operation of all brake assemblies. The ultimate in reliability and quality: Bosch brake fluids. These have a wide thermal application range, satisfy the technical requirements for different types of vehicles.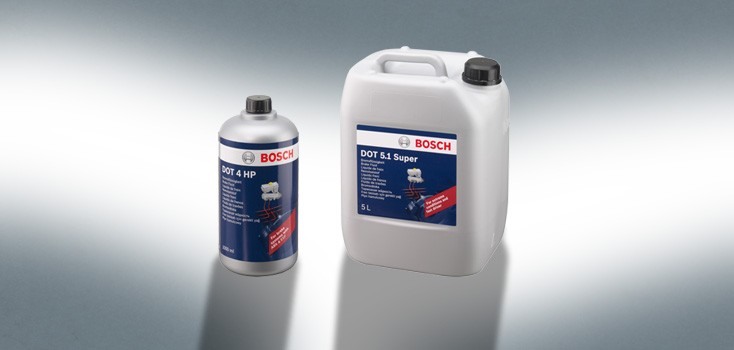 4. Diesel Parts
Glow Plugs- Bosch Glow Plugs are critical for starting up a diesel engine. The pre-heat, starting and post-glow phases of a glow plug's operation affect not only the start-up function, but the vehicle's overall performance as well. With a long history of diesel fuel injection expertise and innovation, Bosch engineers manufacture glow plugs to withstand the rigorous demands of today's diesel engines.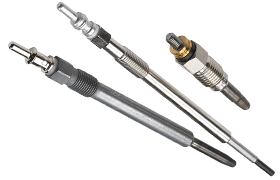 Genuine OE Injectors- Bosch is the world's leading supplier of diesel fuel injection systems and is standard equipment on many diesel engines today. Bosch genuine OE injectors provide superior performance and durability and are manufactured to original equipment specifications. You can be confident when you install Bosch Genuine OE injectors you are receiving a quality diesel injector.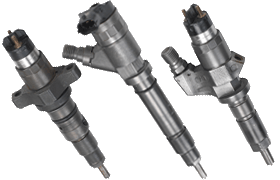 Nozzles- Bosch Nozzles are designed to withstand the heavy demands of today's diesel engines. On average, a diesel nozzle fires 1,000 times per minute, so precision and durability are important features. Each Bosch Nozzle is engineered for exacting precision and durability, to deliver a long, reliable service life for consistently superior diesel engine performance.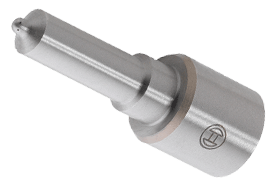 Genuine OE High Pressure Pumps- Bosch High Pressure Pumps come standard on the majority of diesel vehicles, providing superior performance and durability.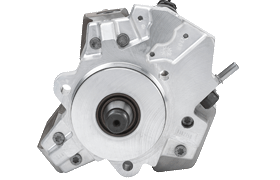 5. Engine Position Sensors
Crankshaft Position Sensors- Bosch Crankshaft Position Sensors provide accurate detection of the engine speed: the engine speed is the main control variable for the ignition timing.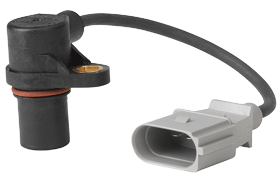 Camshaft Position Sensors- Bosch Camshaft Position Sensors determine engine position based on the location of the camshaft: engine position is used for determining injection and ignition sequence.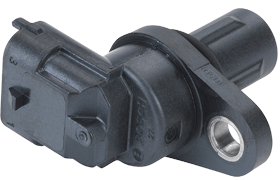 Knock Sensors- Bosch Knock Sensors are highly accurate and sensitive to detect engine knock, ensuring efficient performance and long life of your vehicle.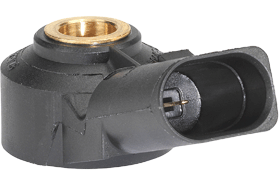 Throttle Position Sensors- Bosch Throttle Position Sensors, using OE or better technology, are designed to record vast measurement data with incredible accuracy.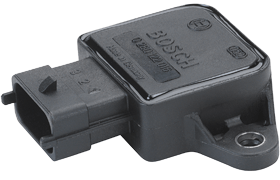 6. Filters
Oil Filters- Premium engine performance requires a premium oil filter. Bosch Premium Oil Filters protect your engine by keeping harmful particles and dirt out, preventing premature wear and engine failure. Premium oil filters not only fit the same way as original OE filters, they utilize an exclusive blend of natural and synthetic materials in the media for superior oil filtration and increased engine protection.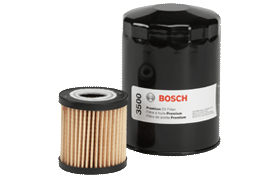 Fuel Filters- Bosch Fuel Filters help to protect the most expensive parts of the engine by filtering out foreign particles that can damage a fuel injector. A damaged fuel filter can result in erratic performance, poor gas mileage and in some cases, complete engine shutdown. Even the smallest particles can cause considerable wear and tear to an engine. Protecting the fuel system and the engine from harmful particles, helps to prolong the life of your vehicle. Ensure dependable and trouble-free performance with a Bosch Fuel Filter.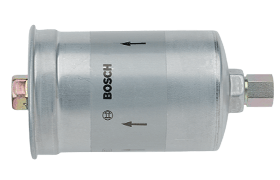 Cabin Filters- Bosch Cabin Air Filters are designed and tested to meet High Efficiency Particulate Air (HEPA) standards based on test standard ASTM D2986, and provides filtration efficiency of 99.97% at 0.3 microns*. This efficiency provides ultimate protection in trapping allergens, dust and other particulates that can enter your vehicle and provides the cleanest air possible for you and your family.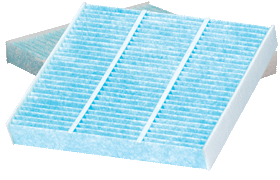 Air Filters- Bosch Air Filters are designed specifically for the Professional installer market offering 90% vehicle coverage to ensure installers will always have the right air filter.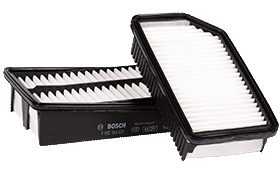 7. Fuel Pumps
Fuel Pumps- Constantly evolving technologies and state-of-the-art manufacturing over the past 35 years allow Bosch to supply fuel pumps with tight tolerances and compact design, making way for the latest advancement — turbine pump technology. This revolutionary technology replaces older pump designs, providing improved drivability and reduced hot-start problems.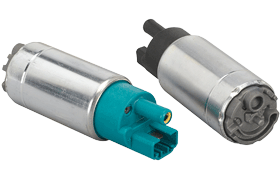 Fuel Pump Assemblies- Bosch supplied the industry's first fuel injection system with a high pressure electric fuel pump in 1967. Since then, Bosch has stood at the forefront of fuel system technology, providing fuel pumps to virtually all vehicle manufacturers. Compared to conventional fuel pumps, Bosch Pumps deliver 30% higher efficiency and the precise fuel supply required for a partial or full load – saving fuel and reducing CO2 emissions.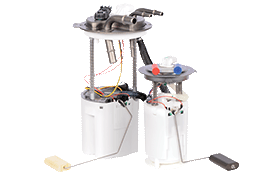 High Pressure Pump- The high-pressure pump is responsible for compressing the fuel supplied by the electric fuel pump to the pressure required for high-pressure injection up to 20 MPa (200 bar).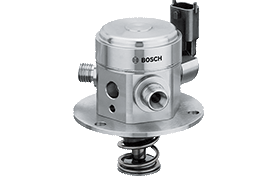 8. Fuel Injectors
PFI (Port Fuel Injection)- Bosch Port Fuel Injectors (PFI) have a robust design and are capable of using Ethanol fuel (E100). All Bosch fuel injectors released to the aftermarket are OE fit, form and function, and are produced to OE specifications. The Bosch fuel injector has a return rate of 1 part per million (PPM), making Bosch the industry benchmark.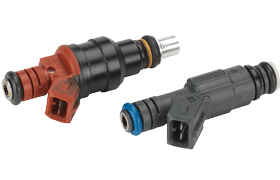 GDI (Gasoline Direct Injection)- Bosch Gasoline Direct Injection (GDI) provides the basis for a cleaner and more economical engine generation. At the same time, it contributes to the current engine downsizing trend.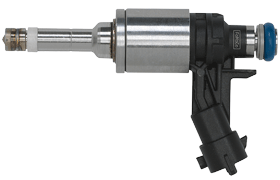 9. Horns and Fanfares
Disc Horns- Bosch Disc horns are used in various motor vehicles from motorcycles and passenger cars to buses and trucks. They allow the driver to warn other drivers especially in hazardous situations.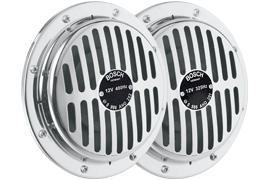 Fanfare Horns- Bosch Fanfare signal devices provide increased safety on the road. They can be used in passenger cars and light duty commercial vehicle. They are developed with decades of experience and innovative technology.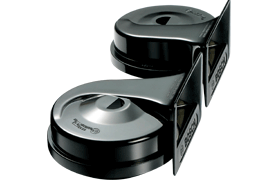 Compressor Trumpets- Bosch Compressor Trumpets signal devices are used mostly in large vehicle such as trucks and buses but can also be applied to cars and light duty vehicles. They produce the best acoutistic efficiency currently on the market.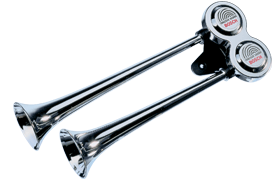 Backup Warning Buzzer- Bosch's Backup Warning Buzzers provide additional safety for commercial vehicles when maneuvering and reversing in situations with restricted visibility.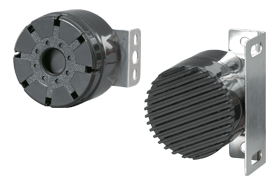 10. Ignition Parts
Distributor Caps and Rotors- Bosch Distributor Caps and Rotors are made from top quality materials throughout to ensure high performance and long product life.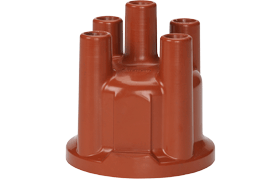 Ignition Coils- All Bosch ignition coils are built to achieve or exceed OE specifications and are known industry-wide for their reliability and performance. Bosch ignition coils convert low voltage into high ignition system voltage, creating an electric spark sent to the spark plugs which ignites the fuel.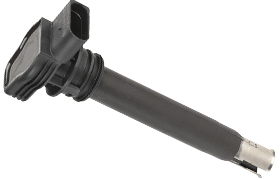 11. Oxygen Sensors
Premium Oxygen (O2) Sensors- Bosch invented the automotive oxygen sensor, which is also referred to as an O2 sensor or lambda sensor. Our Premium Oxygen Sensors are thimble and planar switching sensors that are designed to meet or exceed OE specifications.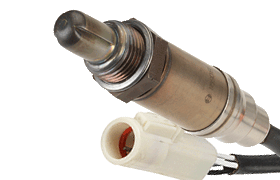 Premium Wideband A/F (O2) Oxygen Sensors- Wideband/Air-Fuel sensors perform the same function as a regular O2 sensor, but they precisely measure the amount oxygen in the exhaust rather than just switching between rich (too much fuel, not enough oxygen) and lean (too much oxygen, not enough fuel). Our Wideband sensors use a more sophisticated sensing element that provides a signal to the vehicle's ECU that is proportional to the amount of oxygen in the exhaust.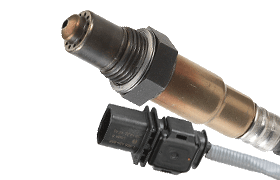 Universal Oxygen (O2) Sensors- Premium Universal Oxygen Sensors with OE SmartLink are quick and easy to install. Each sensor has two-feet length of sensor wire to allow maximum replacement of worn harnesses.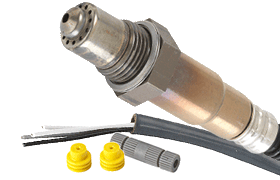 12. Passenger Batteries
S6 High Performance AGM Batteries- Bosch S6 High Performance AGM™ Batteries provide excellent charge acceptance & peak power for vehicles with start/stop systems, regenerative braking & the highest electronic demand. The S6 features AGM™ technology & satisfies the highest starting & power supply standards even in extreme hot & cold climates.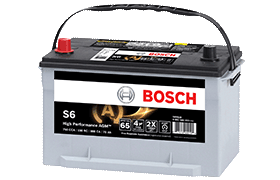 S5 Batteries- The Bosch S5 Car Battery is well suited for premium car segments including upper-class domestic, imported segments & vehicles with a high number of electrical consumers. The S5 Battery delivers dependable power in extreme temperatures & other high demand situations.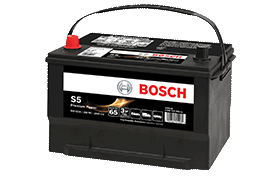 S4 Batteries- The S4 is an all-around battery focused on mid-size car segment with average number of electrical consumers.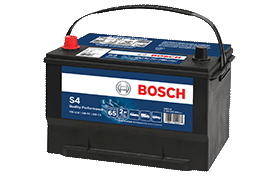 S3 Batteries- The S3 Battery is an economical solution for older cars with less electrical equipment.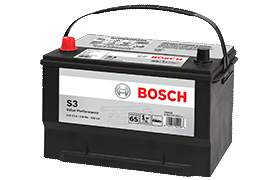 13. Pressure Sensors
Low Pressure Sensors- Bosch Low Pressure Sensors are compact, durable, and vibration-resistant with outstanding measuring accuracy to ensure your vehicles fluids at their optimal pressures.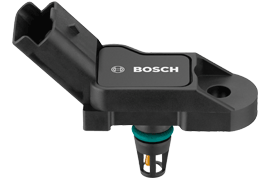 High Pressure Sensors- All Bosch High Pressure Sensors provide very reliable and accurate measurements and have extremely fast response times to ensure your vehicle runs as intended.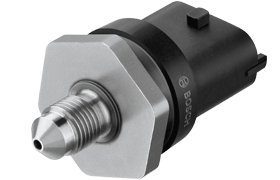 14. Spark Plugs
Double Iridium Spark Plugs- Bosch Double Iridium Spark Plugs are engineered to deliver both high performance and long life, representing the best of OE spark plug technology. The ultra-fine wire design and laser welded tapered ground electrode deliver optimum performance, while the iridium center electrode and platinum ground electrode help it to go the distance. Unlock the performance in your engine with Bosch Double Iridium Spark Plugs.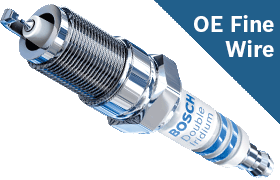 Double Iridium Pin-To-Pin- Bosch Double Iridium Pin-To-Pin Spark Plugs represent the best of original equipment (OE) spark plug technology and are manufactured to be OE equivalent in fit, form and function. The ultra-fine wire design firing pin and ground electrode pin provide higher performance.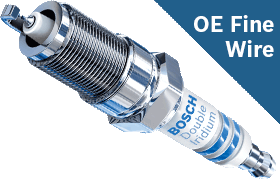 Iridium Spark Plugs- Bosch Iridium Spark Plugs are engineered to deliver both high performance and long life, representing the best of OE spark plug technology. The ultra-fine wire iridium center electrode pin delivers best performance. Unlock the performance in your engine with Bosch Iridium Spark Plugs.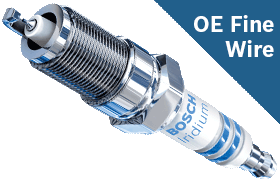 Double Platinum Spark Plugs- Bosch Double Platinum Spark Plugs are engineered for up to 3X longer service life.*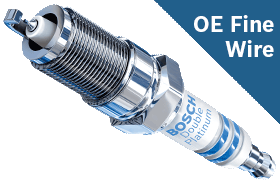 Platinum Spark Plugs- Bosch Platinum Spark Plugs are engineered for up to 2X longer service life.*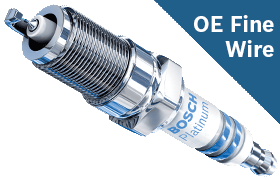 Super Plus Spark Plugs- Bosch Super Plus, with a heavy-duty yttrium-enhanced copper core center electrode, is a long lasting copper core spark plug.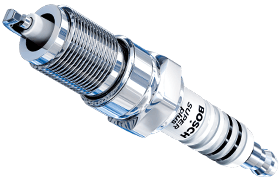 Silver Spark Plugs- Bosch Silver Spark Plugs are engineered for older European performance cars, as well as some motorcycle applications. These types of vehicle engines operate at particularly high combustion chamber temperatures, increasing the wear on the electrodes. Bosch uses silver alloys in the center electrode tip to resist wear and improve spark plug efficiency.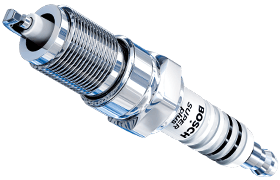 Platinum+4 Spark Plugs- Bosch Platinum+4 Spark Plugs deliver smoother acceleration, top fuel economy and ultimate engine performance. Bosch Platinum+4 Spark Plugs reach self-cleaning temperatures faster for quicker starts, smoother acceleration and increased fuel efficiency.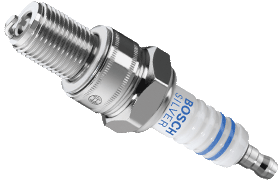 15. Steering Systems
Steering Pumps- Bosch power steering pumps designed for an optimum performance and direct replacement of the original equipment. Bosch range offers both electric and mechanical pumps.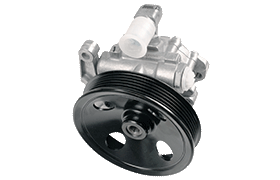 Steering Gear- Bosch power steering gears designed for an identical replacement of the original equipment. Range consisting from classic rack and pinion to the state of the art electric and active steering systems.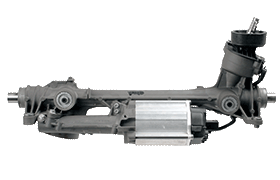 16. Temperature Sensors
Liquid Temperature Sensors- Bosch Liquid Temperature Sensors accurately monitor the vital fluids in your vehicle ensuring long and healthy life. The sensor provides information to the Engine Control Unit to keep your engine running strong, safe, and efficient.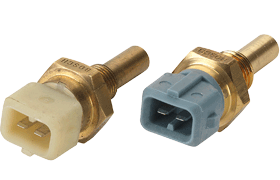 Air Temperature Sensors- Air Temperature Sensors measure the temperature of the incoming air to the engine. This information is provided to the Engine Control Module (ECU) to determine the correct amount of fuel needed for optimum performance and economy.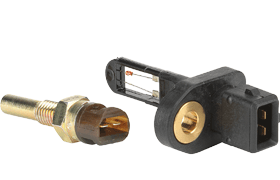 17. Throttle Devices
Throttle Bodies- Bosch Throttle Bodies are manufactured on OE production lines with best-in-class quality.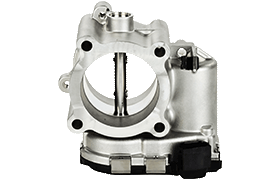 IAC Valves- Bosch Idle Air Control Valves are made with precision engineering and are robustly designed to withstand long engine life.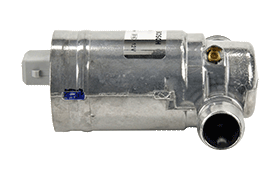 18. Windshield Wipers
Aerotwin Maximum Performance Flat Wiper Blades.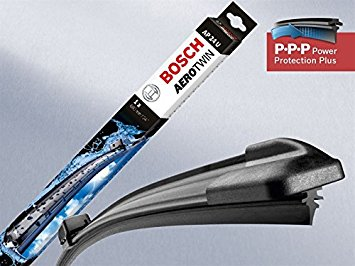 Twin Maximum Performance Standard Wiper Blades- The Twin wiper blade from Bosch is ideal for situations where particular toughness is required to deal with adverse weather conditions. The robust metal bracket system and double corrosion protection ensure maximum resilience and a long service life.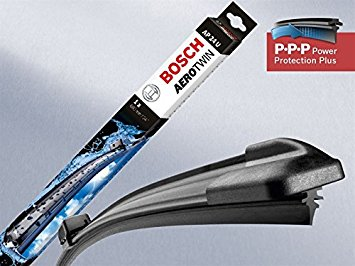 Rear Wiper Blades- Optimum long-term performance: Equally important for both rear window and windshield wiper blades. So it is good to know that Bosch quality wiper blades are available for the rear window as well. For clear vision and relaxed driving.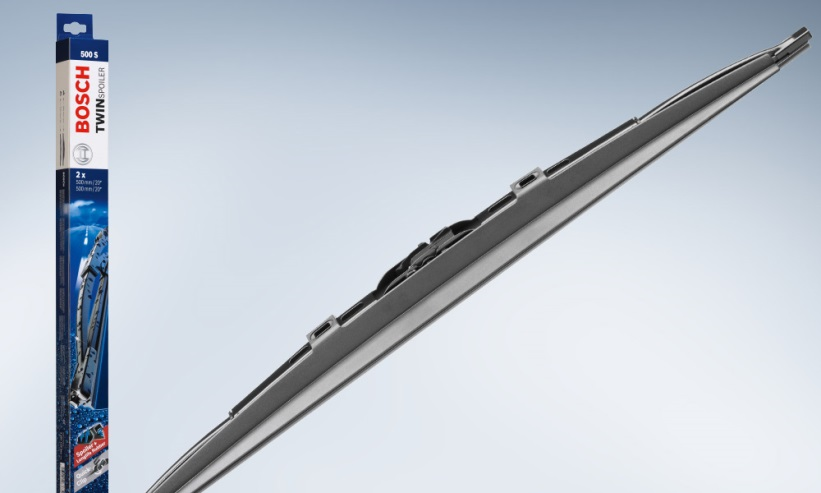 19. Lighting Technology
Floodlamps and Spot Lamps- Bosch can supply a wide range of different flood lamps and spot lamps to suit all purposes. Flood lamps are ideal for use in situations requiring a broad light beam to illuminate a large area. By contrast, spot lamps provide a narrow beam of light for concentrated illumination.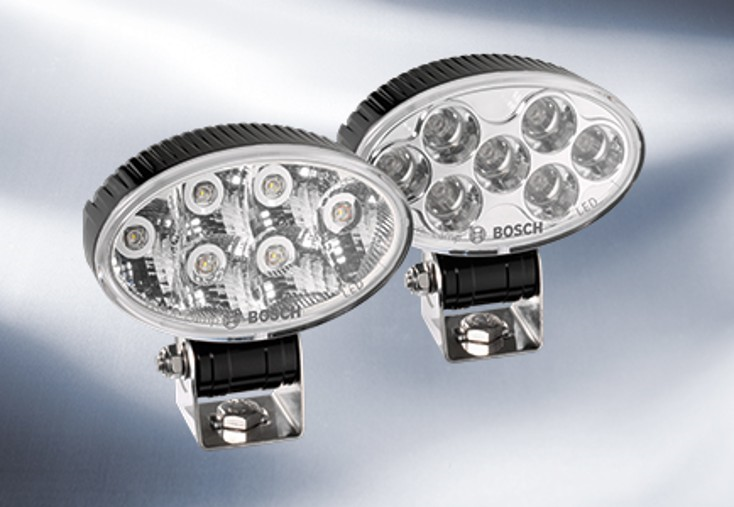 Rotating Beacons- Rotating beacons make an essential contribution to road safety by warning of potential hazards and obstacles and providing protection for both the vehicle itself and other road users. Whether it's for transport or emergency service vehicles, construction machines, community or agricultural vehicles – Bosch offers the perfect rotating beacon, whatever the requirement.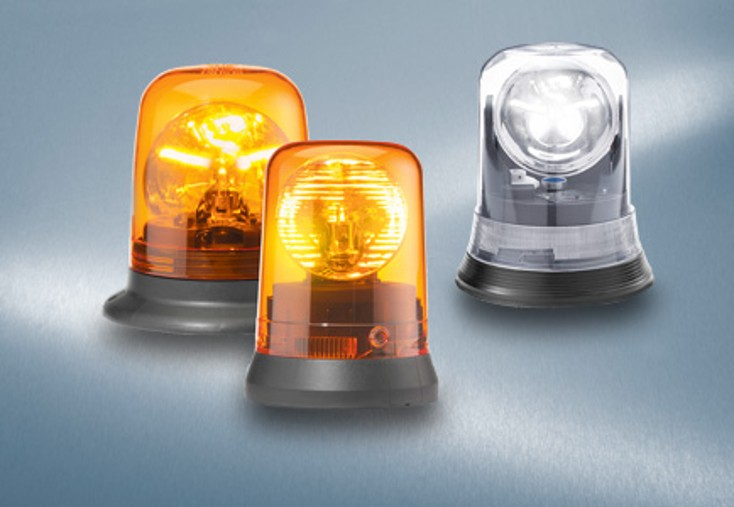 Auxiliary Lamps- Bosch can offer a wide range of auxiliary lamps to enhance the standard light profile of a vehicle. Drivers can thus see more, leaving them valuable time to react more quickly to changes in the traffic situation. A matter of seconds which may be crucial to safety.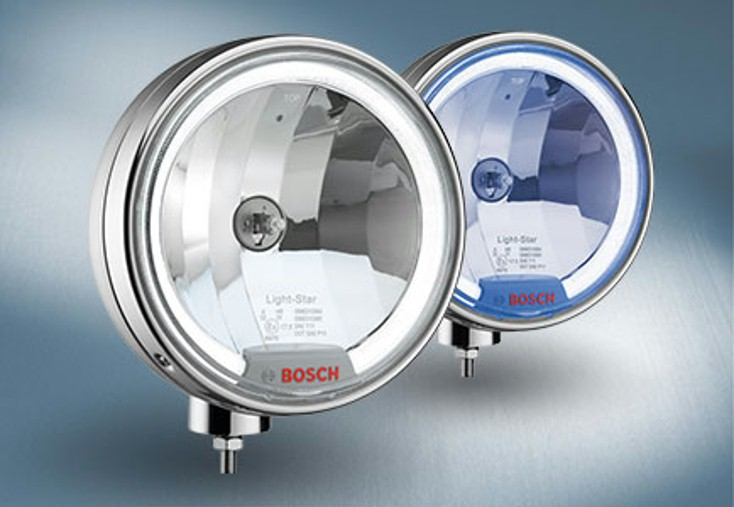 20. Relays
Automotive systems rely on relays. Whether for wiper or fan motors, central locking, gasoline pump, or high-tech applications – relays are necessary in a number of places in the vehicle to close or separate electrical circuits. Bosch supplies relays for the specific requirements of every vehicle model. If a relay should fail, Bosch will have the appropriate replacement. The range is comprehensive, including small and micro relays as well as power relays. You can even find suitable relays for several older and classic vehicles. First-class Bosch quality guarantees durability and high reliability.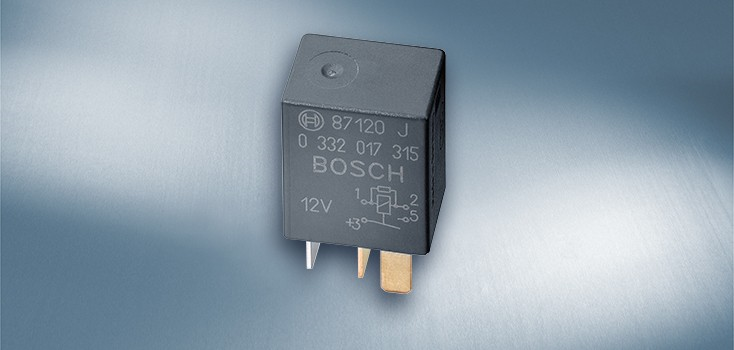 21. Drive Belts and Kits
Timing Belts- Quiet-running Timing Belts from Bosch reliably ensure synchronous power transmission over the entire service life. Timing Belts, tensioners and idlers are all subject to considerable strains and should therefore always be replaced completely within the recommended intervals – by professionals.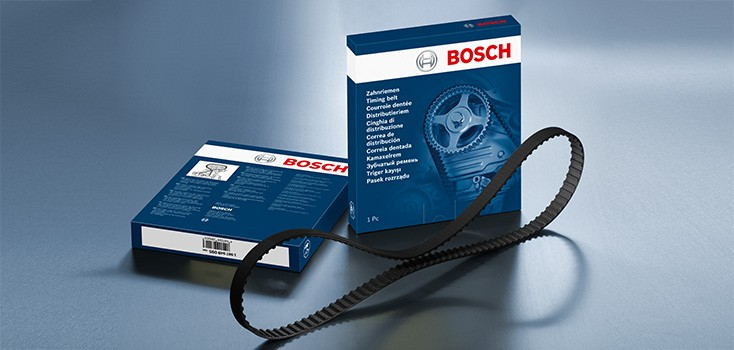 Drive Belt Kits- Vehicle manufacturers specify fixed service intervals for timing belts and all parts that are subject to wear in order to ensure the full service life and functionality of the engine. The timing belt is continuously exposed to mechanical, chemical and thermal stresses. But high speeds, vibrations and temperature changes put the timing drive components under severe continual strain also. In order to maintain the full performance, it is extremely important to check all components regularly and replace them as necessary. For best results, relevant components are replaced completely.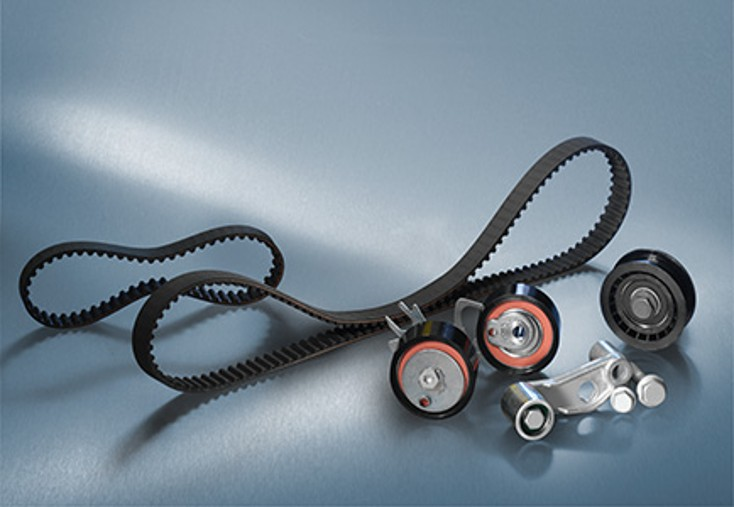 V-Belts and Ribbed V-Belts- V-belts and ribbed V-belts from Bosch guarantee outstanding reliability and a long service life, despite considerable strain. Being wearing parts, they should therefore be checked and replaced at the recommended intervals. In the case of multiple groove drive, the belts must be replaced with V-belts of the same length and satisfying particularly tight tolerances. As a general rule, the entire set should be replaced.
Elastic Ribbed V-Belts and Elastic Tool Kit- Modern engines are becoming more and more compact. To save additional space and weight, automobile manufacturers increasingly use elastic ribbed V-belts with no tensioning element. Nevertheless, drive belts have to maintain the correct tension over their entire service life and withstand heavy loads in daily use. Elastic ribbed V-belts from Bosch are specially designed to exactly meet the demands of car engines.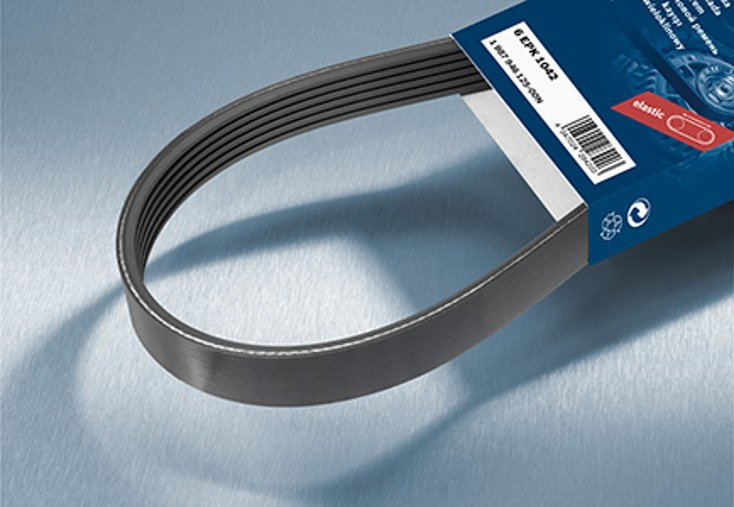 22. Engine Parts (Commercial Vehicles)
Unit Pump System- The unit pump system (UPS) is exclusively used in commercial vehicles. It is closely related to the unit injector system (UIS) for cars and light commercial vehicles and allows high injection pressures of up to 2,000 bar. Bosch developed the unit pump system and launched the technology onto the market in 1995.

The main selling point of the UPS is that an individual pump is assigned to each cylinder, as in the case of the UIS. In contrast to the UIS, however, the injection nozzle and injector are spatially separated from each other. A short pipe forms the connection between them. The main selling point of the UPS is that an individual pump is assigned to each cylinder, as in the case of the UIS. In contrast to the UIS, however, the injection nozzle and injector are spatially separated from each other. A short pipe forms the connection between them.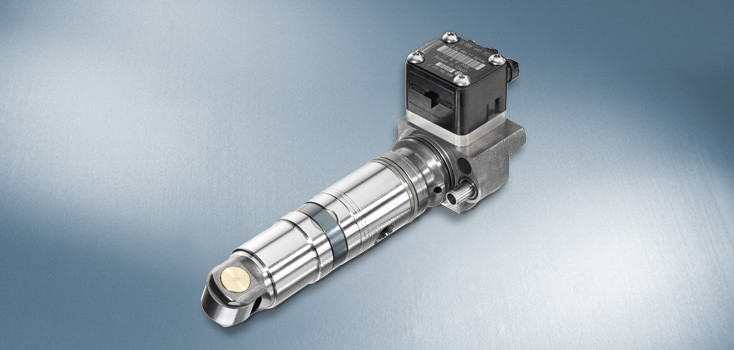 Common Rail- In 1997, Bosch launched the first car-based common rail system onto the market. The market launch for commercial vehicles took place in 1999. The system takes its name from the common high-pressure storage tank (common rail) which supplies all cylinders with fuel. In conventional diesel injection systems, the fuel pressure must be generated separately for each injection. In the common rail system, however, pressure generation and injection are separate, so that the fuel is permanently available at the pressure necessary for injection.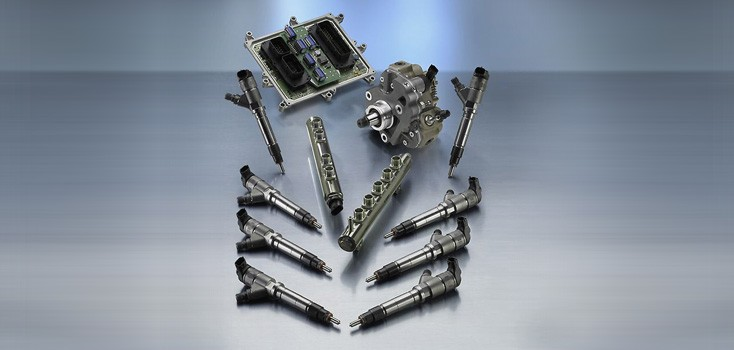 Conventional Injection- Diesel drive has long since established itself in commercial vehicles. Bosch continues to play a decisive role in the success of diesel technology. Every single component reflects the full extent of the company's diesel expertise.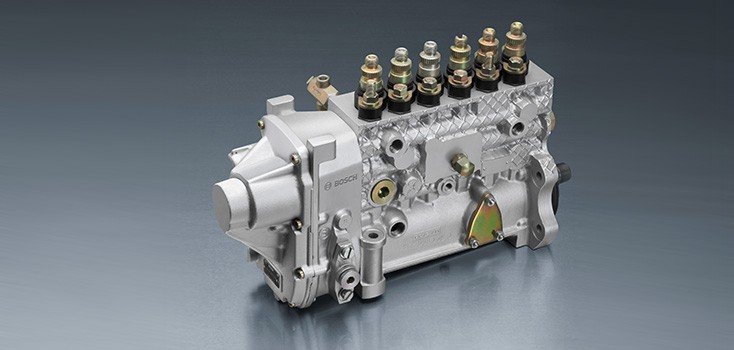 Exhaust Gas System- In order to reduce the pollutant emissions, exhaust-gas treatment is required in addition to clean fuel combustion. The Bosch Denoxtronic system, for example, reduces nitrogen oxide emissions in commercial-vehicle diesel engines in combination with an SCR catalytic converter (Selective Catalytic Reduction), converting them into water and nitrogen instead. This technology helps vehicle manufacturers to comply with the emission limits of different countries.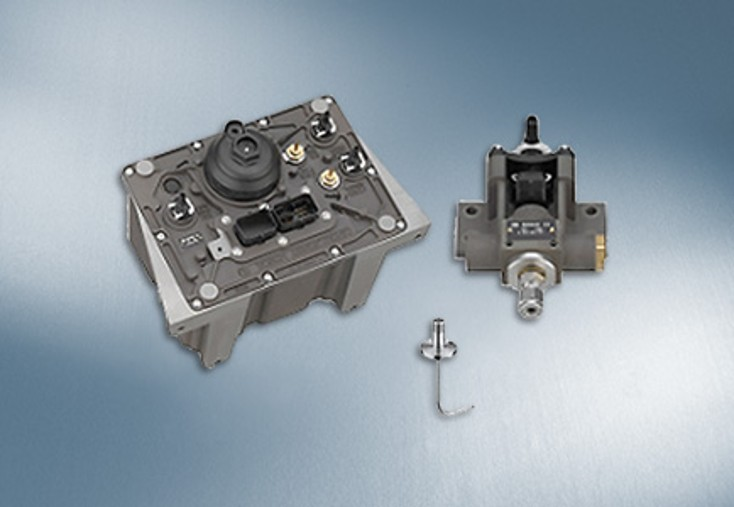 23. Batteries for Commercial Vehicles
Bosch TE battery with EFB technology (Enhanced Flooded Battery)- The TE battery with EFB technology is particularly powerful and deep-cycle-resistant. Therefore, it reliably covers e.g. the extremely high energy demand of long-distance trucks and their multiple hotel functions. Moreover, TE is particularly vibration-resistant thus resisting the high vibrations occurring at the rear axle or in off-highway and heavy-duty applications.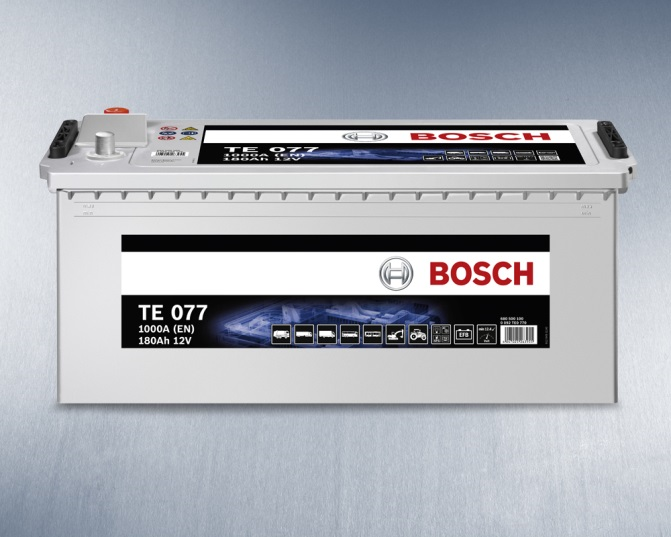 Bosch T5 battery with PowerFrame® and labyrinth-lid technology- The T5 battery provides maximum performance and deep-cycle resistance, especially for vehicles with a high demand for energy and frequent discharge cycles.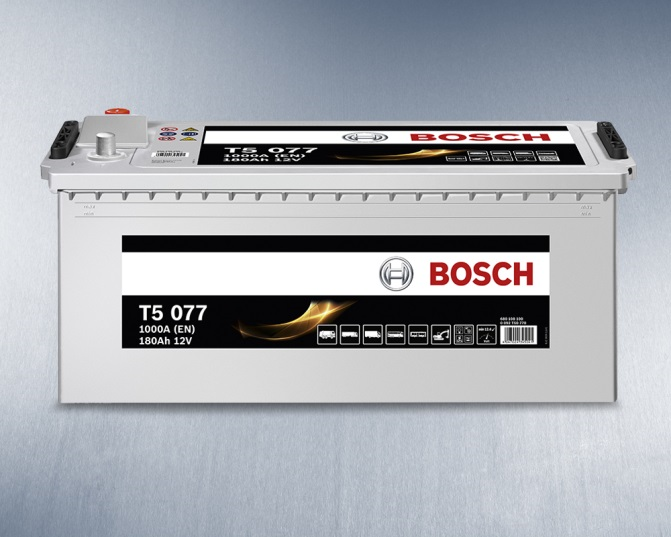 Bosch T4 battery with PowerFrame® and labyrinth-lid technology- The T4 battery supplies all running applications in commercial-vehicle operations with normal energy needs – even with the engine shut off or in the event of frequent discharge.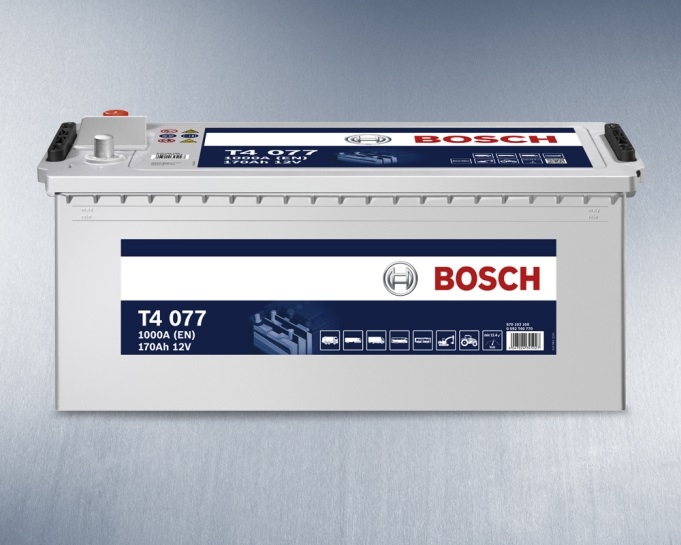 Bosch T3 battery with hybrid technology- The T3 battery is ideal for vehicles with low energy demands. Thanks to its hybrid technology, the T3 battery is maintenance-free and can still be topped up with water.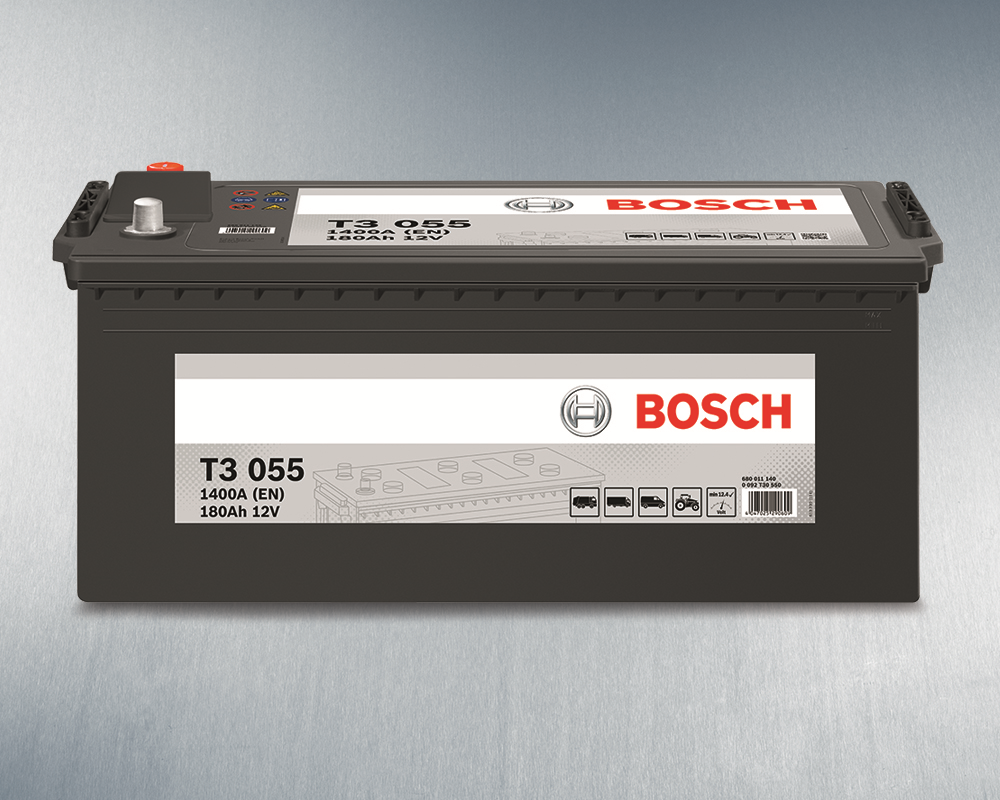 24. Industrial Spark Plugs
Double Platinum- The Bosch Double Platinum Spark Plugs combine over one hundred years of spark plug engineering experience with robust construction of the highest quality heavy duty components. The result is a superior platinum/iridium spark plug which exhibits unsurpassed reliability and a greatly extended service life. Precious metals in both the center and ground electrodes provide exceptional resistance to wear.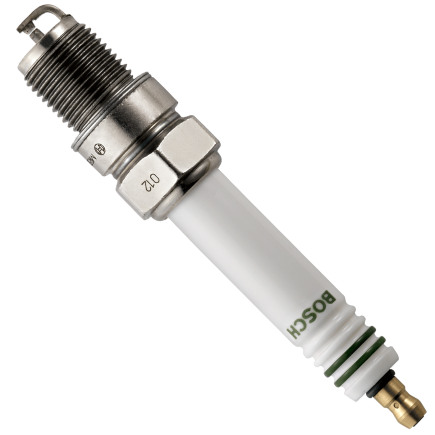 Double Iridium- The Bosch Double Ir Spark Plug was optimized for customers operating in landfill and biogas applications looking for longer service life. The large, 2.4mm high content iridium center and ground electrode resist wear and erosion caused by biogas applications. Test results have shown over 4,500 hours on a CAT 3520 running landfill gas – 50% longer than the previous plug used. Longer run times reduce engine downtime. The result, reduced operating costs and higher revenue for the operator.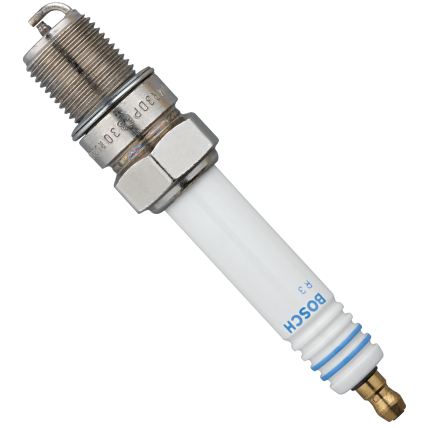 25. Industrial Oxygen Sensors
Rich Burn Oxygen Sensor- Standard narrow band type Oxygen Sensors operate between 0 and 1 volts, and are only capable of accurately measuring a stoichiometric air/fuel ratio (e.g. 14.7:1). A richer or leaner condition results in an abrupt voltage change and is only useful for qualitative determination.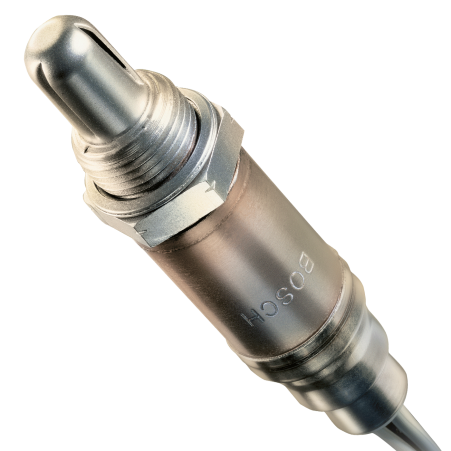 Lean Burn Oxygen Sensor- The Lambda sensor consists of two cells. It is made up of a Nernst type potentiometric oxygen concentration cell and an amperometric oxygen pump cell.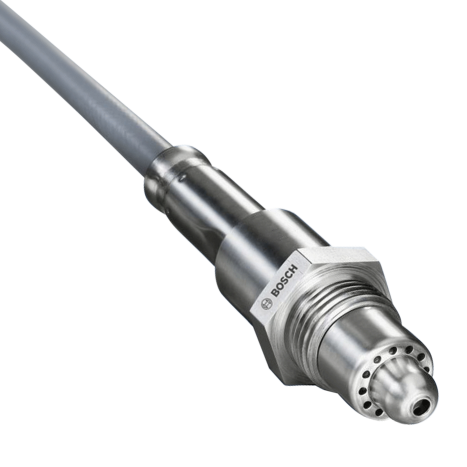 Useful Link:
http://www.bosch.ae/united-arab-emirates/en/products-and-services/automotive-spare-parts-384.html