Cyclo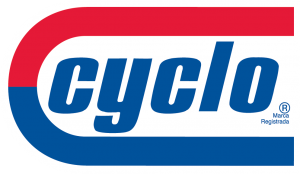 Central Motors are proud to be the exclusive agents for Cyclo in the UAE. Cyclo Industries is a specialty chemicals company in the performance, maintenance, and appearance markets. Cyclo Industries has worldwide presence in automotive, heavy duty / fleet, industrial, agricultural and marine segments. Cyclo Industries's corporate office is located in Jupiter, Florida. In June 2006, Cyclo Industries became a division of Pidilite USA, Inc.
Since 1959, Cyclo Industries has built a rich heritage of professional products that reach consumers all over the world.
Cyclo Industries is committed to bringing breakthrough technology to the automotive market. The team at Cyclo uses their knowledge and imagination to develop industry leading innovation. In 2014, Cyclo Industries launched nine new products, including: Rain Dance Rain Repel & Fog Free, PermaStop™, and LiquiShield™.
Product Categories:
Lubricant
Fuel Additives
Diesel Additives
Brake
Cleaner
Engine / Transmission
Appearance
Adhesive / Sealant
Anerobic
Specialty
Cyclo Industries also represents the following brands: Rally, Tanner's Preserve, Rain Dance, No 7 and Viva Scent.
Link to website: http://cyclo.com/